Our reliability depends on
the quality system based on

ISO9001, which includes: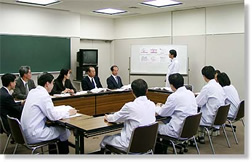 Maintaining the documents stating that the test has been conducted in compliance with our quality manual, quality standards and standard operating procedures (SOP's).
Observing documented laboratory QA/QC practices, maintaining an internal audit program.
Setting performance standards by using daily check samples or split samples to assure the uniformity of the procedures.
Participating in many external proficiency testing programs, including FAPAS, FEPAS, ASTM, AOAC as well as MHLW (a well-established check sample program for the accredited laboratories under the Food Sanitation Law)
Maintaining appropriate technical and facility levels; control of apparatus and reagents for efficient storage and retention of documents and personnel training.